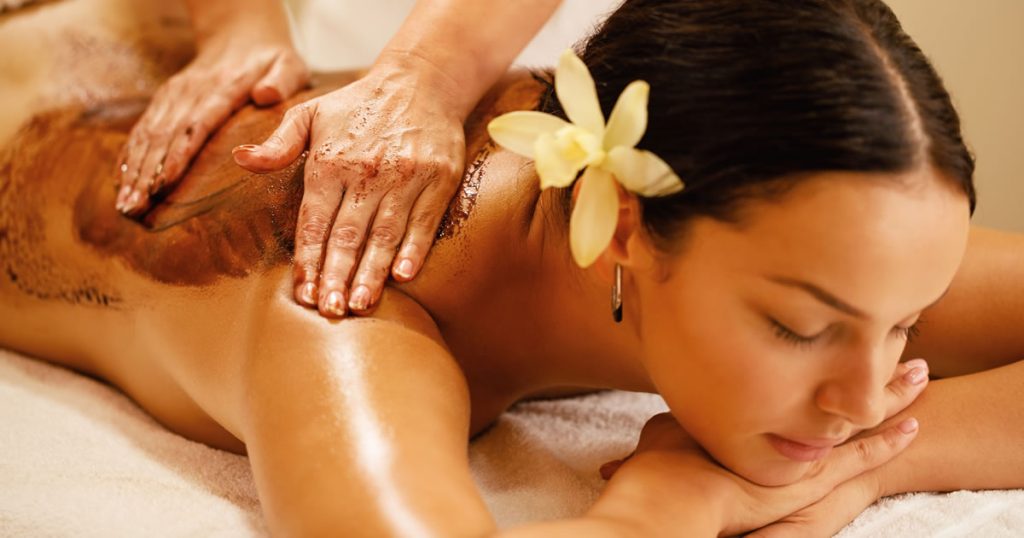 This treatment incorporates techniques used to clarify and soften the skin of the back providing a deep moisturizing treatment which will leave you with healthy, glowing skin. This treatment can be quite beneficial for people who spend a lot of time in low cut-clothing or swimsuits.
Treatments such as an exfoliating scrub are used to remove dead cells. After steaming and exfoliation, extraction is performed, followed by a rich moisturizing mask, and hot towels.
Skin treatments such us microdermabrasion are sometimes appropriate to add with this procedure depending on your skin needs.