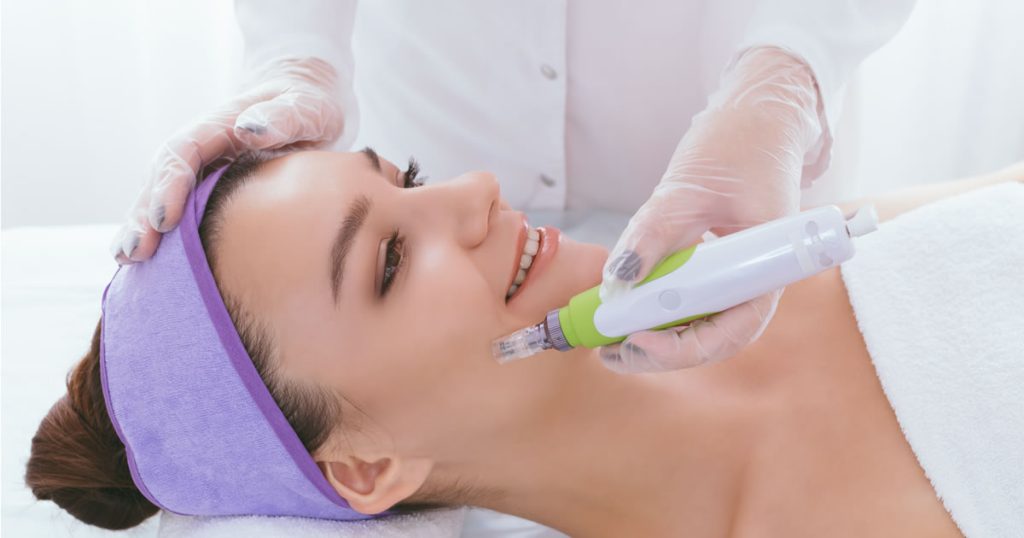 This is more of a cosmetic procedure. It involves the use of micro needling with tiny sterilized needles. This needling causes your body to make more collagen, elastin, and capillaries leading to the effect of skin tightening. The little holes from the needles create microchannels that allow skincare products such as serums to penetrate and absorb into the deeper layers of the skin.
Issues Micro-needling may help with issues like:
Acne
Dark spots or patches on your skin (hyperpigmentation)
Large pores
Scars
Sun damage
Fine lines and wrinkles
The procedure usually takes 10-20 minutes, depending on how big the area is. Most people need 4-6 treatments to see a difference. This treatment includes two cleansings, toner, micro-needling, serum, mask, hydration and sun protection. 
It takes time to notice a difference because your body is healing itself. You may have some minor pain after the procedure, and your skin may be red for a few days. Your skin may feel tight and flake a bit while it heals, both of which are completely normal.
Note – You should temporarily stay away from places that could have lots of germs, swimming pools, lakes, rivers, etc. Avoid using irritating soaps or lotions.