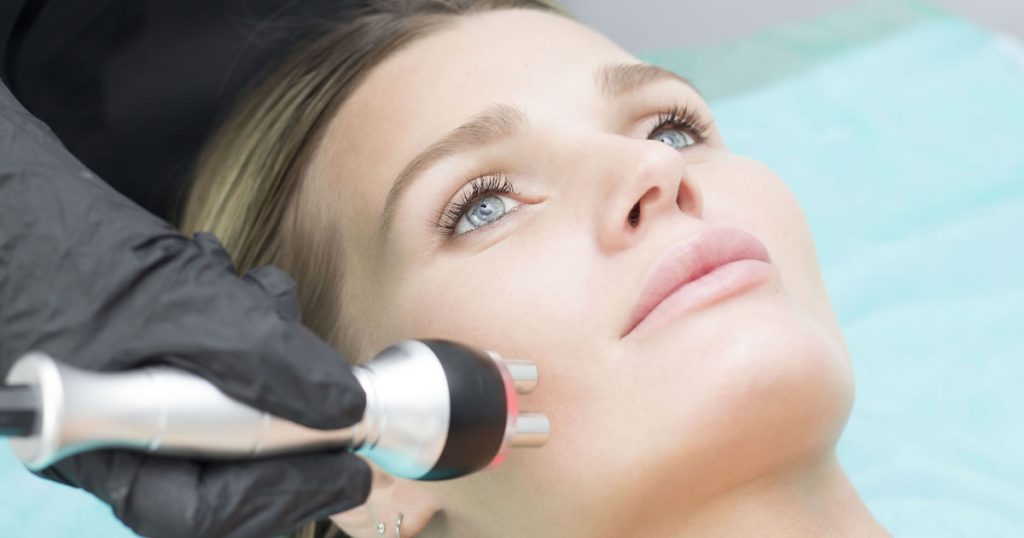 We combine 3 of our most effective techniques to Lift, Firm, and Hydrate the skin. Our Microcurrent technology is used to lift your facial muscles helping to drain excess fluid, decrease puffiness, and give you a natural facelift. Using Radio Frequency, we shrink enlarged and harmful fat cells (that have toxins stored in them) as well as tighten the skin. The LED therapy will help accelerate the metabolism to revitalize and tighten skin.
We deliver a youthful radiant glow with focus on facial contouring. This procedure concentrates on the top three appearances of your face: Firmness, Definition, and Glow.
Note: expect swelling, redness, and tingling for up to 2 weeks.